The precepts of the law may be comprehended under these three points: to live honestly, to hurt no man willfully, and to render every man his due carefully.
ARISTOTLE
Family court and divorce cases can be very sensitive in nature. Depending on the severity of the case, we advocate different approaches to resolve the issues between you and your partner. We may refer both of you to a mediator/counsellor to discuss and resolve your issues, or we could help you come to an agreement with your spouse directly; if all efforts fail, we will guide you through the stressful period and invite the court to decide financial and custodial matters.
Divorce Cases | Return of Money & Ornaments | Restitution of Conjugal Rights | Custody of Children Maintenance for Spouse / Children / Aged Parents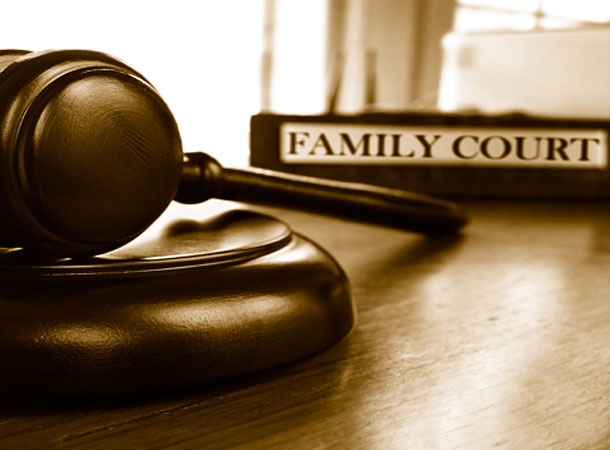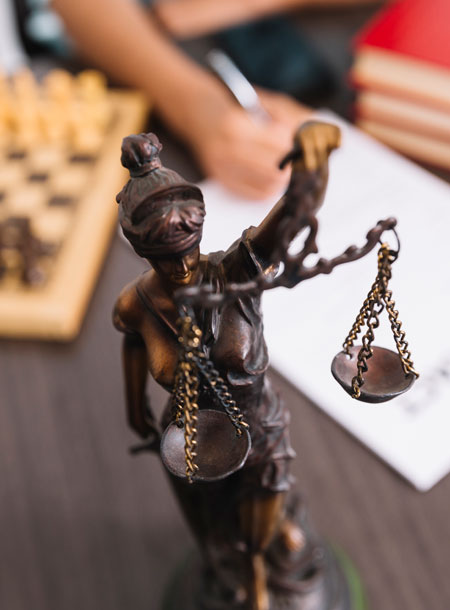 We provide representation on all criminal law matters, right from driving offences to drug-related cases, to crimes of violence, vigilance fraud and white collar crimes. We advise people from the earliest stages of a case – before charges have been brought – through to court proceedings. Our team is excellent at fact-finding, tactical in their strategy and committed to resolving the case for the client in the best way possible.
Domestic Violence | Vigilance Fraud | Drug-Related Cases | Sexual Offences Against Children
CBI Cases | Cyber Crime | Juvenile Justice | Cheque-Bouncing Cases | Financial Fraud
The High Court is approached to either revise, appeal or quash the judgement/order of a sub-ordinate court. An appeal/revision can be filed only by a person who has been party to the case before the subordinate Court. With our help and extensive experience in High Court litigation, we can help you appeal what you consider an unfair ruling in criminal and matrimonial cases as well as revision of Criminal or Family Court rulings.
Criminal Appeal | Criminal Revision | Criminal MC
Matrimonial Appeal | Family Court Revision | Original Petition
Understanding Matrimonial Law in Kerala
Matrimonial lawyers in Kerala need to have a comprehensive grasp of the legal framework to effectively represent their clients. That is where expert lawyers from Sandeep Associates come in.
Matrimonial law in Kerala encompasses a wide range of aspects related to marriage, divorce, alimony, child custody, and property disputes. 
Navigating through the intricacies of matrimonial law in Kerala requires a deep understanding of the legal provisions, court procedures, and the cultural nuances that shape family dynamics in the region. 
The Role of Matrimonial Lawyers
Matrimonial lawyers in Kerala play a multifaceted role in assisting individuals and families facing marital disputes. 
Their role extends beyond courtroom battles to include negotiation, conflict resolution, and providing guidance on the legal implications of various decisions.
At Sandeep Associates, we ensure that our clients are well-informed about their rights and legal options, empowering them to make informed decisions about their future. 
Moreover, as matrimonial lawyers in Kerala, we often collaborate with experts such as counsellors, financial advisors, and child psychologists to provide comprehensive support to our clients.
Finding Right Matrimonial Lawyers in Kerala
Choosing the right matrimonial lawyer is a pivotal decision for individuals navigating through marital disputes in Kerala. 
Given the personal and emotionally charged nature of these cases, it is essential to find a lawyer who not only possesses the requisite legal expertise but also demonstrates empathy, understanding, and a commitment to their clients' well-being.
A good starting point in the search for a matrimonial lawyer is to seek recommendations from trusted sources, such as friends, family members, or professionals who have experience in the legal field. 
Additionally, online platforms and legal directories can provide valuable insights into the reputation and track record of lawyers specializing in matrimonial law.
When evaluating potential lawyers, it is crucial to assess their experience in handling matrimonial cases specific to Kerala.
At Sandeep Associates, we have lawyers who have many years of experience in handling matrimonial cases in Kerala.
Best matrimonial lawyers in Kerala from Sandeep Associates
Being the best matrimonial lawyers in Kerala, we at Sandeep Associates play a pivotal role in guiding individuals and families through the complexities of matrimonial law, offering not just legal expertise, but also empathy and understanding. 
The evolving legal landscape, coupled with the diverse cultural fabric of Kerala, underscores the importance of engaging matrimonial lawyers in Kerala who are well-versed in the Kerala's family laws and dedicated to providing compassionate guidance.
At Sandeep Associates, we realize that the role of matrimonial lawyers in Kerala extends beyond legal advocacy to encompass the preservation of families' well-being and the facilitation of dignified and equitable resolutions.
If you are looking for the best matrimonial lawyers in Kerala, then call us at +91-7012560510.
As per the rules setout by The Bar Council of India, soliciting and advertising by lawyers are prohibited.This website contains only general information about M.B.Sandeep Associates and the Information at this site should not be construed to be formal legal advice nor formation of lawyer /client relationship.